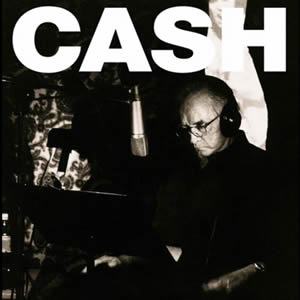 Even though Johnny Cash's career spanned nearly 50 years, it is still incredible how prolific of a recording career he had. His posthumous 2006 album, American V: A Hundred Highways, was Cash's 93rd overall album, 52nd studio album, and (as the title suggests) the 5th in the "American" series with producer Rick Rubin, dating back to the original American Recordings in 1994. As with the previous albums in this series, American V includes a hodge-podge of originals, covers, and a re-recordings of a earlier Cash songs. However this album, which was largely recorded in the months prior to Cash's death in September 2013, has a chilling vibe of mortality throughout.
After a multi-decade tenure with Columbia Records, Cash was released from his solo recording contract in 1988, although Cash would remain affiliated with the label as a member of the country music super group, The Highwaymen. During the late 80s and early 90s, he tried some new approaches, such as modern recordings of his classic hits as well as a duets album, but none of these caught on commercially. Things changed when Rubin convinced Cash to do some simple, stripped down recordings for his brand new American Recordings label. The result was a Grammy winner for Best Contemporary Folk Album and launched many sequels with slightly different arrangements. The second American Recording album in 1996 paired Cash with Tom Petty and the Heartbreakers and was another Grammy Award winner. Diagnosed with a degenerative disease in the late nineties, Cash continued to work and tour. Despite damaged lungs, Cash released American III: Solitary Man in 2000 and American IV: The Man Comes Around in 2002.
In May 2003, Johnny's wife June Carter Cash passed away. Shortly before, she told him to keep working and the wheelchair-bound Cash recorded several dozen songs through the summer of 2003. Following the singer's death, Rubin meticulously chose the twelve best recordings of Cash's often strained but always emotional vocals. Later, many session players were brought in to record overdub parts in the slow construction of American V.
Buy American V: A Hundred Highways
American V: A Hundred Highways

by

Johnny Cash
Released: July 4, 2006
Produced by: Rick Rubin
Track Listing
Primary Musicians
Help Me
Like the 309
If You Could Read My Mind
Further On Up the Road
On the Evening Train
I Came to Believe
Love's Been Good to Me
A Legend in My Time
Rose of My Heart
Four Strong Winds
I'm Free from the Chain Gang Now
Johnny Cash
Lead Vocals, Guitars
Smokey Hormel
Guitars
Larry Perkins
Guitars
Laura Cash
Fiddle
Benmont Trench
Organ
Dennis Crouch
Bass
Larry Gatlin's "Help Me" starts the album on a sad and somber note, as a personal plea to God to help him hang on just a little longer. Cash had previously recorded this track as "Help" on his 1973 religious album, The Gospel Road. The traditional song, "God's Gonna Cut You Down", is a religious tune from the opposite view with a dark sense of sense of vengeance. Musically, the acoustic song is driven by a strong, percussive stomp throughout. "Like the 309" is the last original song Johnny Cash ever wrote and recorded, doing both just weeks before his death. He bares his vocals during the intro verse and the lyrical directives are almost like a living will as they talk about a train taking his casket away.
The quiet and reserved cover of Gordon Lightfoot's "If You Could Read My Mind" is not quite as melodic as the original, but in its own way is beautiful and haunting throughout. "Further On Up the Road" is another fine cover as a classic Country/Western adaptation of a recent Bruce Springsteen composition. Musically, it features a full but restrained arrangement with a couple of acoustic guitars, piano, and some slight but potent keyboards by Benmont Trench. Hank Williams' "On the Evening Train" follows as a slow Country ballad with methodical and deliberate rhyming of a series of run-on verses.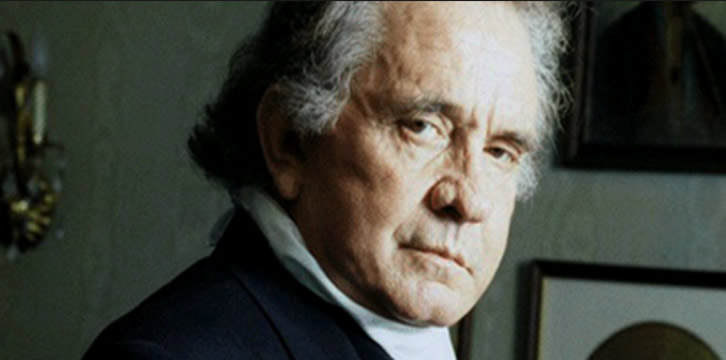 "I Came to Believe" is the second and final original on this album, although it was originally recorded by Cash in the 1980s. Rod McKuen's "Love's Been Good to Me" is a bright folk song with very good chord structure and a complex melody. This song also includes the lyric which gives the album its title;
I have been a rover, I have walked alone / Hiked a hundred highways, Never found a home…"
The album winds down with four final diverse tracks. "A Legend in My Time" is a slow and deliberate country waltz, while "Rose of My Heart" is a more of a pop/country track reflective of the 1980s era when it was written. "Four Strong Winds" is one of the stronger tracks from the latter part of the album, with a lead acoustic guitar pattern which forecasts and a good piano accompaniment. This track was originally recorded by Cash for the 1962 album, The Sound of Johnny Cash. "I'm Free from the Chain Gang Now" features somber music which slightly contrasts the lyrical theme of breaking free. However, this album closer could be interpreted as a self-eulogy from beyond the grave, which gives it a whole different perspective.
American V: A Hundred Highways topped both the Pop and Country charts in the US, making it Johnny Cash's first #1 album since …At San Quentin in 1969. The liner notes of a later box set claimed that about 50 songs were recorded during the American V, but to date only this album and the 2010 album, American VI: Ain't No Grave, have been released.
~
Johnny Cash Online