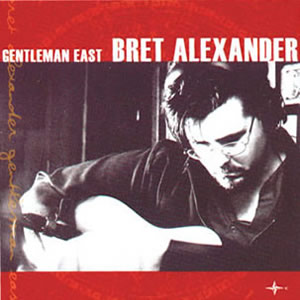 Despite the vast amount of quality roots material we come across, it was a fairly easy choice in deciding which album review would be our first in launching this new website. The 2004 release, Gentleman East, is the only true "solo" record by prolific composer and producer Bret Alexander. This choice may seem a bit obscure to many music listeners, as those outside of Alexander's home base in Pennsylvania are likely to have had little to no exposure to this record. To our ears, however, this is simply the best modern-era Americana album we have heard.
Dating back to the group's formation in 1990, Alexander was the primary songwriter and music director of the rock group The Badlees. Throughout that decade, the band released five albums and two EPs, starting on their independent label but later moving to major label deals with Polydor/Atlas and Ark 21. During this time, The Badlees scored a couple of Top 40 hits and toured internationally. In 1999, Alexander opened Saturation Acres studio with fellow Badlees' bassist Paul Smith, later establishing the Saturation Acres Music (S.A.M.) record label for subsequent releases by the band and individual side projects. One of these projects was The Cellarbirds, the official Saturation Acres "studio band", comprised of Alexander, Smith, and drummer Ron Simasek. While The Badlees were on hiatus in 2001, The Cellarbirds released their debut (and thus far sole) album, Perfect Smile. The following year The Badlees reformed, brought on new manager Chris Fetchko, and recorded and released their sixth full length album, Renew.
Fetchko was also a filmmaker and was in the process of producing a major film titled Everything's Jake when he commissioned Alexander to score the film's soundtrack. With this project, Alexander took the opportunity to make a record in the Americana musical style which he listened to a lot. He modeled Gentleman East after established albums such as Bruce Springsteen's Nebraska and Johnny Cash's American Recordings series, albums which he conceded that The Badlees were never going to make. To accomplish this, Alexander used a combination of older and new compositions and recorded these with a mainly acoustic, sparse arrangement, enlisting outside musicians for bit parts where needed. Production-wise, the lead vocals are right up front and expertly leveled with a fair amount of restraint and patience used in forging each track.
Gentleman East

by

Bret Alexander
Released: May 4, 2004
Produced by: Bret Alexander & Paul Smith
Track Listing
Primary Musicians
I Want To Win In This World Too
Sleeping In a House
Memphis Restroom
True
Bleeding Heart
Gentleman East
Jonah Was a Sailor…
Bright Young Man
No One Hears Me Singing
Entrepreneur
Bret Alexander
Lead Vocals, Guitars, Mandolin, Dobro, Harmonica, Accordion, Keyboards
Paul Smith
Bass, Keyboards
Mark Tomeo
Dobro, Pedal Steel Guitar
Alexander composed the opening track, "I Want to Win In This World Too", after watching a rough cut of Everything's Jake. Thematically, the song explores striking the balance between living a righteous life and achieving a certain terrestrial happiness, going right to the heart of the question of living and dying. The track and album start abruptly with a capella vocals leading into the first verse of this quasi-spiritual acoustic blues anthem with Mark Tomeo adding a slight slide dobro. Tomeo returns for the Springstreen-influenced folk track about memories and haunts, "Sleeping In a House". The chiming dobro floats above the picked acoustic intro that leads to a slightly stream-of-consciousness tangent arrangement climaxing with the lyrical hook;
Can you remember the loneliest moment in your life?"
Although the same two-man arrangement of the first two tracks is maintained, the album takes a bit of an upbeat turn with "Memphis Restroom". A much more bluesy vibe is established beneath the rapidly-delivered story-telling lyrics which touch on many disparate thoughts and locations, seamlessly alternating between the present situation, past thoughts, and a hopeful future. The song was co-written by Alexander and Mike Naydock, a frequent lyricist on Badlees records. Although presented as purely acoustic here, "Memphis Restroom" is often performed with an "electric' arrangement live, which shows its strong versatility.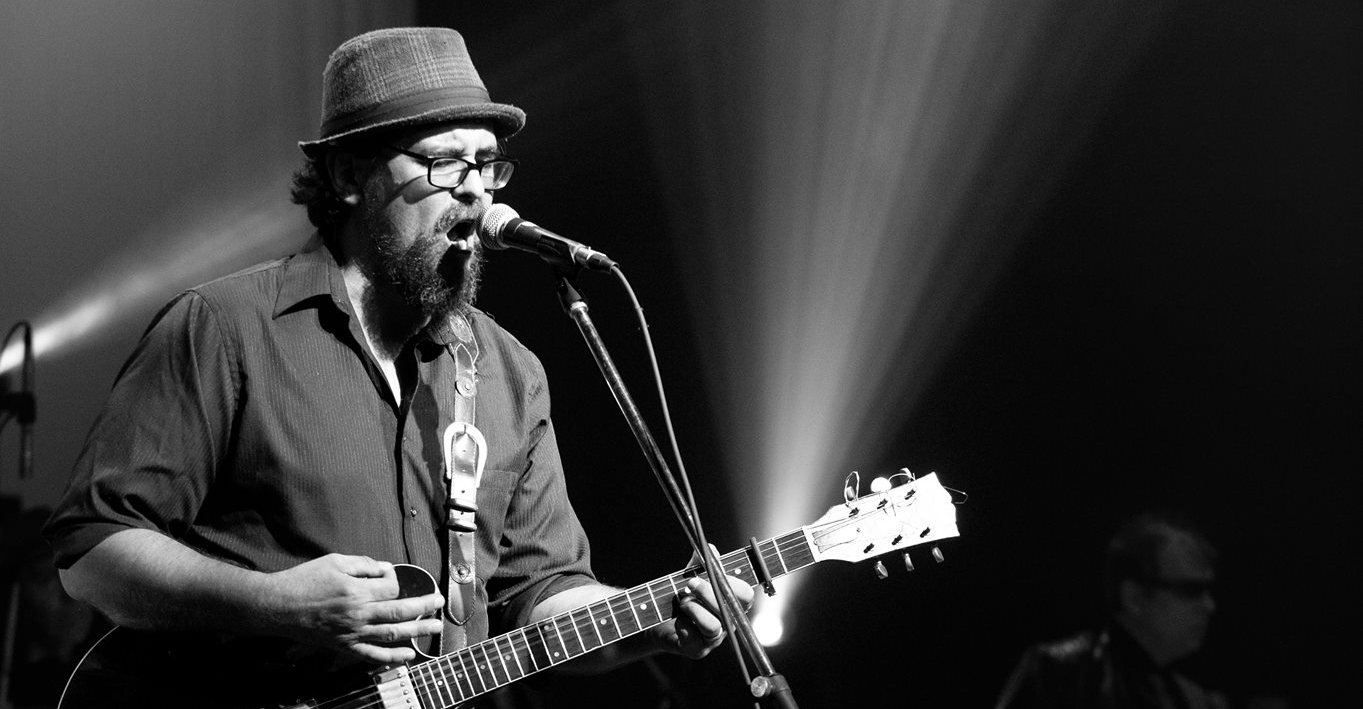 "True" is the first song to feature a full rock arrangement with sonic layers unraveled methodically, starting with the heavily treated guitars in the opening main riff. Lyrically, the song is more optimistic than most of the rest as a George Harrison-esque eighties folk/rock diddy with the use of a variety of keyboard sounds in strategic sections of the song. Continuing the Beatles influence, "Bleeding Heart" is picked acoustic ballad in the vein of John Lennon, especially due to Alexander's high registered vocals with the slightest reverb effect. A slow, two-step acoustic rhythm accompanies with guitar patterns often mimicking the vocal melody and a slight mandolin completing the soft atmosphere. Lyrically, the tone is melancholy, even somewhat tragic;
He's such an emotional boy, everything he loves he must destroy / Juliet, she could've had it all, he was just a bleeding heart that's all…"
The half acoustic Americana, half psychedelic title track, "Gentleman East" was one of the collaborations by Alexander and Naydock, circa 1990. A calm, rotating drum pattern by Simasek while the lyrics speak of the paranoid, slightly apocalyptic thoughts of a drug dealer who is awaiting the authorities to close in. The light "Jonah Was A Sailor In The Belly Of A Whale" features a crisp staccato acoustic with bright, snapping percussion by Dave Goodermuth in an intro popularly used in a PSECU commercial in Central Pennsylvania. The album returns to form with "Bright Young Man", a beautifully haunting song with nice musical layers, highlighted by the distant pedal steel guitar by Tomeo. The longest and, perhaps, most substantive track on Gentleman East, "Bright Young Man" has a patient and methodical delivery which lets the listener savor every word and note. During the bridge, much of the atmospheric music is relegated to the deep background as the lead vocals and acoustic are brought to the forefront for full effect, with Alexander delivering short, poetic bits of philosophy;
The water never boils long beneath the bridges that get burned…"
"No One Hears Me Singing" is a blues ballad set to an interesting electronic backing, programmed by Smith. The very profound lyrics about the loneliness of creativity are delivered through a deliberate melody, which works well with the synth rhythms. A highlight of this track is the slow swell of an accordion lead by Alexander, producing an atmosphere which may be the most suited for a movie soundtrack. The bright, upbeat, acoustic "Entrepreneur" is the last "official" track on the album, as quasi-comical relief with a theme about the business side of music. Divergent strumming rhythms are utilized to accent the moods of the songs various sections with a fine harmonica lead topping things off. "These Are the People That Own The World" is a "hidden" track as a solo remake of a song originally released on the Badlees' Renew album. This arrangement features strummed electric guitar for rhythm with picked acoustic overtones and Aaron Finke providing a unique electric sitar in the bridge and lead section.
Ultimately, the songs on Gentleman East were not used in the final edit of the film for which they were commissioned. But still, this stands as a landmark album in establishing Bret Alexander's expertise in delivering these types of compositions and productions, as demonstrated on future Badlees' albums, which migrated much further towards Americana. In 2014, Alexander departed from The Badlees and formed a new group called…Gentleman East.
On a final note, it is really quite amazing that this album remains to date the only solo record for a man who has played on and/or produced scores (probably hundreds) of albums and when we asked him if he considers doing a follow-up solo album, Alexander replied; "I consider it every year…I feel like I'm entering my 3rd act here professionally. More solo albums are definitely going to be a part of that."
~
Bret Alexander Online