Article contributors:
Margaret Neiswender and Kevin Lizbinski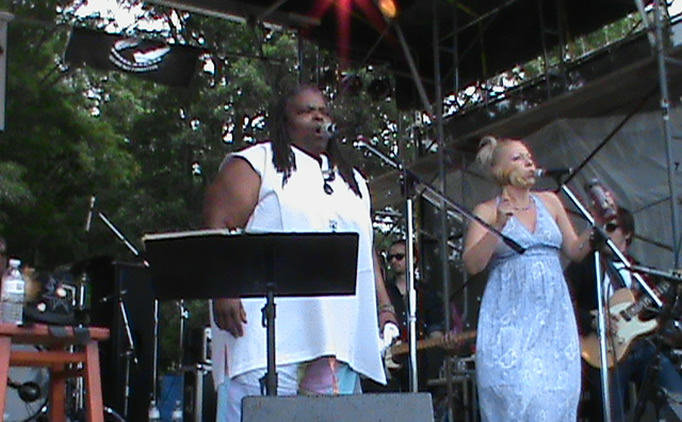 For the first time in its 19 year history, the Briggs Farm Blues Festival was extended to include Sunday entertainment in its annual mid-July festival. On Sunday, July 10th, a Gospel-themed show was performed by three artists from mid morning to mid afternoon. For this inaugural Sunday, Briggs offered an exceptional lineup of three soulful and passionate artists (along with some special guests), who perfectly embody the essence of Gospel Blues.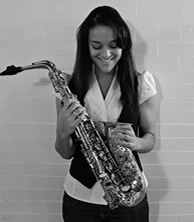 Starting things off was multi-instrumentalist and vocalist Vanessa Collier from nearby Williamsport, PA. Vanessa started very young playing the saxophone and began recording music by age 12. She was inspired by artists such as Lori Jordan and Bonnie Raitt but soon developed her own style of songwriting and performing. In 2014, she released her debut album, Heart Soul & Saxophone, and her dynamic performance on Sunday was a potent mix of both original songs and original interpretations of blues and soul classics.
Vanessa Collier Online



Vanessa Collier website
Buy Heart Soul & Saxophone
---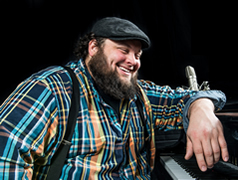 Making their second appearance at this year's festival, following his main stage performance on Saturday night, Victor Wainwright & the Wild Roots blended their entertaining mixture of rock, boogie-woogie, and honky tonk, with the Gospel blues theme of the day. The Savannah, GA native was a master of the piano and keyboards on stage, complementing his subtle but soulful vocals, and was backed by a large ensemble of superb musicians. Sunday's performance also included special guest appearances by pianist Michael Czubaj and vocalist Barbara Blue, "The Reigning Queen of Beale St".
Victor Wainwright online




Victor Wainwright and the Wild Roots website
Buy Boom Town
---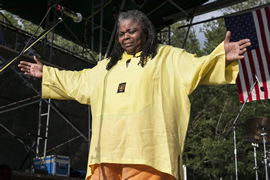 Headlining Sunday's show and closing out the weekend of incredible music was Alexis P. Suter & the Ministers of Sound. This very special set of Gospel Blues was particularly noteworthy because the live performance was being recorded for an upcoming LP release which will be published on the new Briggs Farm Records label. Suter is based in Brooklyn, NY but has strong Pennsylvania ties through her musical performances and hopes to eventually move to the Keystone state. She has performed at this festival many times in the past and has developed close ties with the Briggs family. This particular Gospel blues performance was very special for Suter because she is also a minister and explains; "ministering can be anything you love to do – each one of us has a ministry- We happen to minister music to everyone to share love and peace cause that's what its all about…"
Alexis P Suter online




Alexis P. Suter website
Buy All for Loving You
---
Check out the below video with some highlights from the 2016 Sunday Gospel Blues show at Briggs Farm.
Briggs Farm online
Article contributors:
Margaret Neiswender and Kevin Lizbinski
~