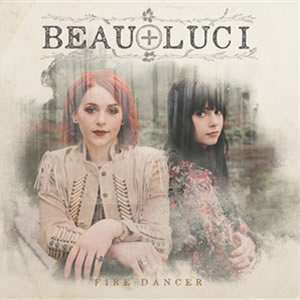 From Southern Georgia comes the duo Beau + Luci who pleasantly blend modern country and Gospel with pop elements to forge their distinctive sound. They fashion themselves as "flower children with rock 'n roll souls" as they vocally deliver rich harmonies and catchy melodies influenced by legends like the Allman Brothers, Emmylou Harris and Johnny Cash.
Beau + Luci are sisters who began singing early on in church, founding a live group called the Crossroads Worship Band. They were eventually inspired to branch out and develop their talents into other areas of music. In 2012, the sisters began recording originals and cover songs and publishing on YouTube and they spent the subsequent years refining their sound and songwriting skills.
Fire Dancer was produced by Dan Hannon and recorded in his Georgia studio. The album's title was inspired by a character from author Cornelia Funke's Inkheart novel. The result is a sound that is fascinating , with complex vocal layering, some traditional rootsy "siren" sounds, and country crooning with a little bit of rock diva.
Fire Dancer

by

Beau and Luci
Released: March 3, 2017
Produced by: Dan Hannon
Track Listing
Primary Musicians
Fire Dancer
Like a Drum
Black Boots
Rattle the Bones
Among the Stars
Muddy Water
Deeper Well
Beau
Lead Vocals
Luci
Lead Vocals
Scott Sharrard
Guitars
Peter Levin
Keyboards
Rami Jaffee
Keyboards
The album's opening title track, "Fire Dancer", features rich, high vocals with plenty of vibrato as well as rich production techniques with subtle sounds weaving in and out of the solid Americana rhythms. "Like a Drum" has a bit of a sinister feel to it, like a chant around a fire circle, with an interesting mix of banjo and guitar built around the steady, thumping percussive beat. The lyrics on this track  talk of "going through a difficult time, where there's this constant wear and tear on your heart and you feel like you can't get any relief, but also a refusal to give in". "Black Boots" is more rock oriented than the first two songs, with a harder edge to the guitar and very catchy melodies.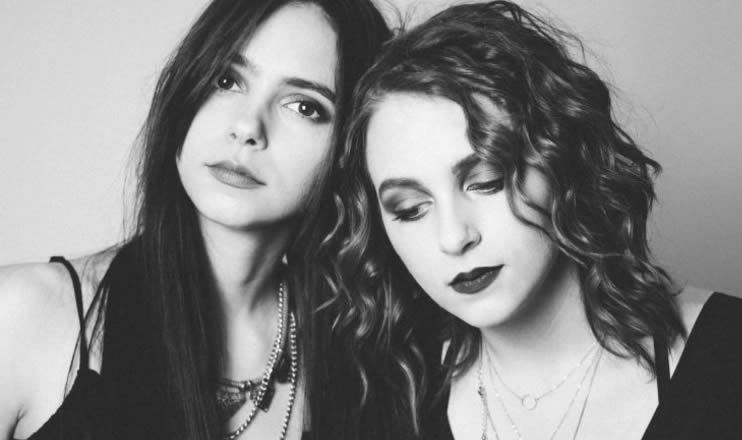 The stomping beat and roadhouse country of "Rattle the Bones" showcases some Southern rock influence and another hook filled melody. "Among the Stars" is an acoustic ballad with ethereal sounds and softly controlled vocals in an almost folk-rock delivery. It was written for a close friend who was in the process of dealing with the loss of a family member with a tinge of hope of seeing those loved ones again.
The album's final sequence shows a real appreciation for Southern roots music. "Muddy Water" sounds like rolling water with a spiritual jam and bluesy guitars.  The song was written while the duo were in Macon, Georgia to see Gregg Allman in concert and make a pilgrimage to all places related to the Allman Brothers Band. Luci stated that "Macon has always held a sense of magic to us; some of our favorite bands called it home. The soul of the town and the legends who lived there inspired us to write Muddy Water, with the hope that we would carry on that legacy in our way, so that song means a lot to us. " The unlisted traditional bluegrass song, "Down to the River to Pray" leads to the cover of Emmylou Harris's "Deeper Well" with intense sonic effects to close out the album.
While the duo states that "every track on this album is a massive piece of us as people and as artists", Beau + Luci have found that final track to be an apt closer because it signifies the ability to find something deeper when it appears like your "river has run dry". The duo continues to write new material while touring constantly and are eager to start another recording project in the near future.
~
Beau and Luci online