Sister Rosetta Tharpe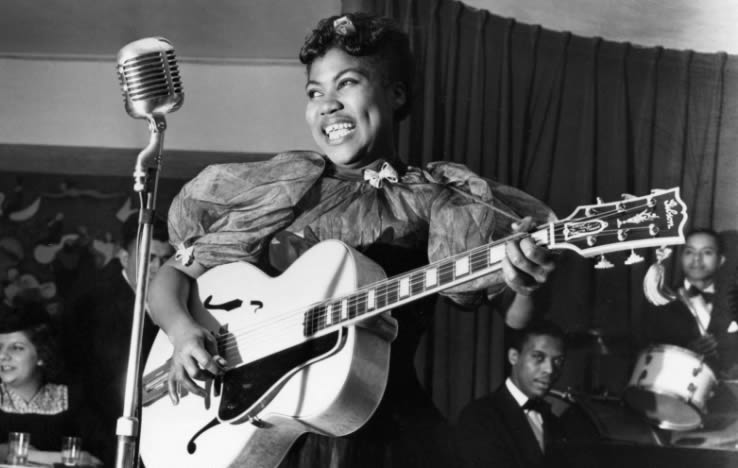 Forging a unique mixture of rhythmic guitar music with Gospel-influenced lyrics, Sister Rosetta Tharpe was a performer who shaped the yet-to-be coming genre of rock and roll. Her career spanned five decades, stretching from the late 1930s into the early 1970s, with her earliest recordings launching spiritual music into the mainstream pop with songs such as "Rock Me", "This Train" and "That's All".
Through the 1940s, she continued to forge a spirited rhythm-and-blues guitar style to compliment her unique vocal style and later on Tharpe would be an influence on several early rock pioneers such Chuck Berry, Little Richard, Johnny Cash, Jerry Lee Lewis and Elvis Presley as well as later British blues guitarists like Keith Richards, Eric Clapton and Jeff Beck. Sister Rosetta Tharpe has been deemed "the original soul sister" as well as "the Godmother of rock and roll".

Read more on Sister Rosetta Tharpe with this article by Hannah Bingman