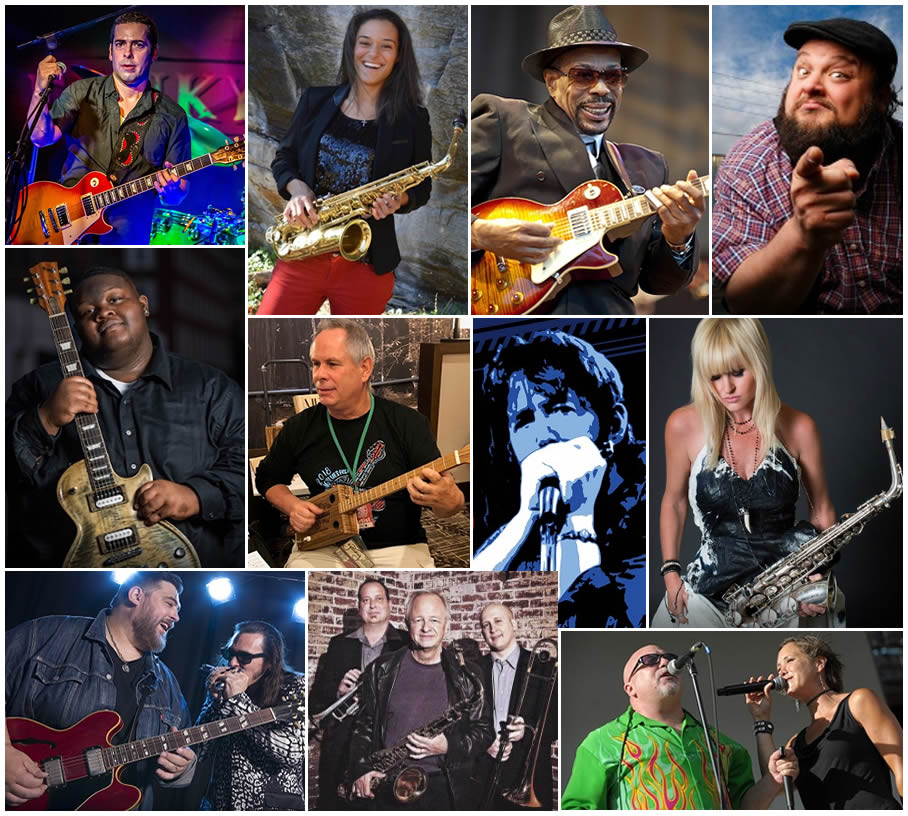 The 3rd annual Reading Blues Fest, a three day celebration of blues music in Reading, Pennsylvania, will be held during the weekend of November 22-24, 2019. The festival is a project of Berks Arts Council, a local arts agency whose mission is to cultivate, promote, and support the arts in the local community. This year's event will feature performances from top notch artists such as Christone "Kingfish" Ingram, Mindi Abair, John Primer, Victor Wainwright, Vanessa Collier, Albert Castiglia and more who play percussion.
Our interviewer Maggie Rose spoke with John Ernesto, who has been the head of the well established springtime Berks Jazz Fest for about a quarter century and has overseen the establishment of this affiliated Blues Fest over the past three years.
Ernesto expects more attendance, sales are to rise this year as ticket sales are strong and running ahead of last year's pace. All the main ticketed shows will be held in various rooms within the Doubletree Hotel in downtown Reading with a few affiliated shows presented at various other venues in the city. He personally coordinates all the programming and books all the bands with consultation from a small group of blues experts. John relies on their input in fulfilling the goal of showcasing the diverse sub-genres of the blue, ranging from Chicago blues to Delta blues to swing blues to big band, all in an effort to make the festival fun and interesting.
Beyond the headliner musical acts, the Reading Blues Fest will also feature several other special presentations along with more intimate musical performances, luncheons and late night after-parties on both Friday and Saturday nights. Ernesto is especially interested in this year's two film screenings and discussions with, Horn from the Heart: The Paul Butterfield Story on Saturday and the documentary Satan & Adam on Sunday. Ernesto thinks these are great additions as he personally finds music documentaries educational and interesting.
Both this Reading Blues Festival and the affiliated springtime Berks Jazz Festival are year round endeavors. As soon as this year's festival is wrapped up and Berks Arts reviews the business, planning will begin for a 2020 festival.
For more info, visit the Reading Blues Fest website.