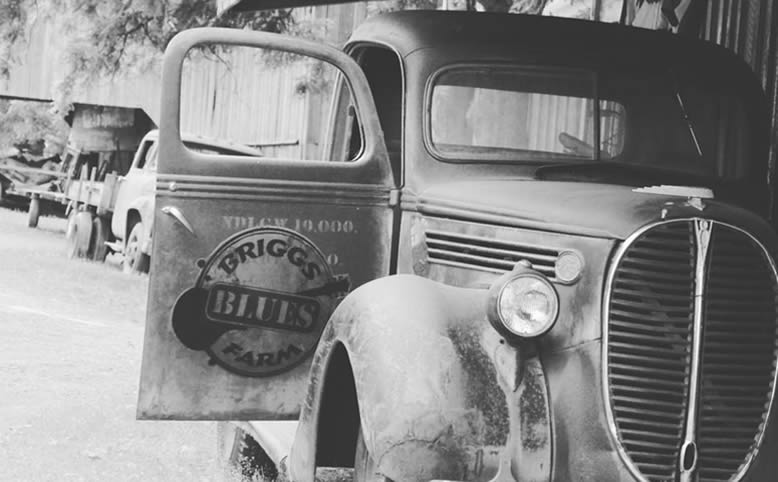 On July 5-8, 2018, the 21st Annual Briggs Farm Blues Festival will take place in Nescopeck, PA and will feature a total of 22 live acts on three stages over the four day period. Headlining the shows on the main stage will be Samantha Fish on Friday night and Amy Helm on Saturday, making this the first time in the festival's 21 year history that both of the headliners are female. The 2018 festival will also feature performances by Vanessa Collier, JJ Thames, Amanda Fish, and Ursula Ricks.
We recently spoke with festival organizer Richard Briggs who talked about the artists as well as the festival and farm's history.
Listen to Richard Briggs talk about the female artists at the 2018 festival:

Other main stage acts at this year's festival include The National Reserve, Mike Farris & The Roseland Rhythm Review, Shawn Holt & The Teardrops and Selwyn Birchwood. On the back porch, audiences will be entertained by Swampcandy, LAUNCH PAD, MiZ, Dustin Arbuckle & The Damnations, Teddy Young & The Aces, 3rd Street Blues Band, The Gabe Stillman Band, and The Mighty Susquehanna's, who will also kick off the festival with a special Thursday night "Slowhand in the Woods" tribute to Eric Clapton. This year, the Back Porch tent will be doubled in size to 60′ by 60′ and will host the Sunday Gospel Blues show featuring Mike Farris and Ed Randazzo & Friends.
Briggs offers single-day, two-day and four-day tickets along with on-site camping, hay rides, crafts and authentic cuisine. "We try to add something new every year", he said, with jambalaya added this year to complement the staples of BBQ ribs, collard greens, mac-n-cheese, catfish, sweet corn and much more.
A working farm which grows field corn, soy, and produces fertilized chicken eggs for hatcheries and flu vaccine, this location was settled in 1760 by Briggs family and is currently operated by the 10th generation of the family. Richard is a former PBS television producer, artist and filmmaker who felt that the combination of these skills along with his farming heritage made him uniquely qualified to launch this annual festival. "That gamble of putting something in the ground and not knowing whether you're going to have it in the fall, because of weather or prices and everything else…I know how to set aside, not spend too much, and plan for the next year if it doesn't work this year." With annual growth in attendance and quality, this festival has been working well for decades.
---
2018 Lineup at Briggs Farm
Thursday July 5th
7:00 pm – 11:00 pm
"Slowhand in the Woods"
Special Eric Clapton Tribute Jam performed by The Mighty Susquehannas & Friends
Friday, July 6th
Back Porch Stage
1:40 pm
Gabe Stillman Band
3:30 pm
LAUNCH PAD
5:20 pm
MiZ
7:10 pm
Dustin Arbuckle & The Damnations
9:00 pm
Swampcandy
Main Stage
4:15 pm
Shawn Holt & The Teardrops
6:05 pm
Vanessa Collier
7:55 pm
The National Reserve
9:45 pm
Samantha Fish
Saturday, July 7th
Back Porch Stage
12:00 noon
3rd Street Blues Band
1:15 pm
The Mighty Susquehannas
3:00 pm
Teddy Young & The Aces
4:50 pm
Ursula Ricks
7:10 pm
Amanda Fish Band
8:30 pm
The National Reserve
Main Stage
4:00 pm
JJ Thames & The Violet Revolt
5:50 pm
Selwyn Birchwood
7:40 pm
Mike Farris & The Roseland Rhythm Review
9:30 pm
Amy Helm
Sunday, July 8th
Sunday Gospel Blues on the Back Porch
11:00 am
Ed Randazzo & Friends
1:00 pm
Mike Farris & The Roseland Rhythm Review
~
Briggs Farm online



Briggs Farm website
More on the 21st Briggs Farm Blues Festival